Dr. Jesse Liebman D.C.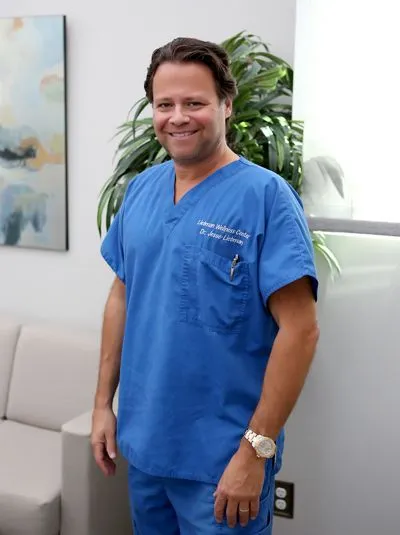 Dr. Jesse Liebman, DC, founded Liebman Wellness Center in 1992 – bringing first class chiropractic and wellness care to the Marlton / Cherry Hill / Mt. Laurel, NJ area. Dr. Liebman has focused his practice on treatment of complicated pain syndromes such as herniated discs, peripheral neuropathy, fibromyalgia, chronic headaches, and nutritional intervention. His philosophy is to help address the cause of the pain and not merely mask symptoms.
Dr. Liebman has been voted "Best Chiropractor" by the Courier Post Newspaper every single year since 2004 (over ten years and running now). South Jersey Magazine has voted him in the "Top Physicians in South Jersey" from 2010-2014.
Dr. Liebman has extensive training in addressing Structural, Emotional, Nutritional, Toxicity, and many other imbalances. He has earned the post-graduate title of Certified Brimhall Wellness Practitioner. He currently is a guest lecturer and speaker at national Chiropractic Conferences around the country on the topics of Health, Wellness, Pain Intervention, and Natural Healing.
Dr. Liebman graduated Fairleigh Dickinson University Cum-Laude in 1988 with a B.S. Degree in Biology. He went on to complete his Doctorate at Life Chiropractic University in 1991 with Cum-Laude Honors.